BLS CPR & AED Classes with Infant CPR in Cleveland
$59.95
American Heart Association AHA BLS CPR and AED Classes with Infant CPR
Our CPR classes with infant CPR are American Heart Association (AHA) certified for Healthcare Provider Basic Life Support (BLS) CPR in Cleveland.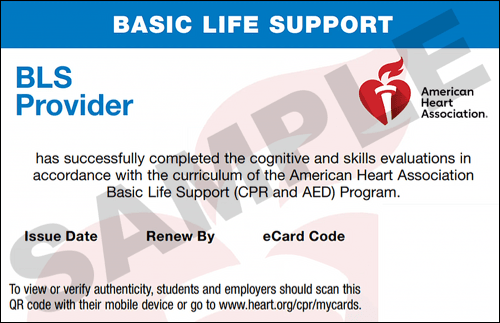 Cleveland Infant CPR
Whether you're a parent looking to safely care for your newborn or are a caregiver that needs training, CPR classes will give you the education you need for any emergency. Gain the resources you need to protect your young one or get the top-level infant-caregiving CPR!
Our CPR classes with infant CPR are American Heart Association (AHA) certified for Healthcare Provider Basic Life Support (BLS) CPR in Cleveland.
Our CPR Training Includes
Same Day CPR + First Aid Cards
Hands on Chest Compression Training
Rescue Breath Training
AED Usage for Infant, Child, and Adults
Friendly and Relaxed Environment
Professional Instructors
CPR Certification Cleveland Locations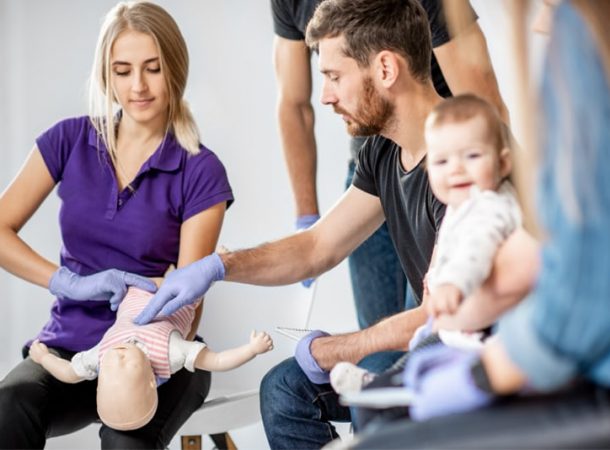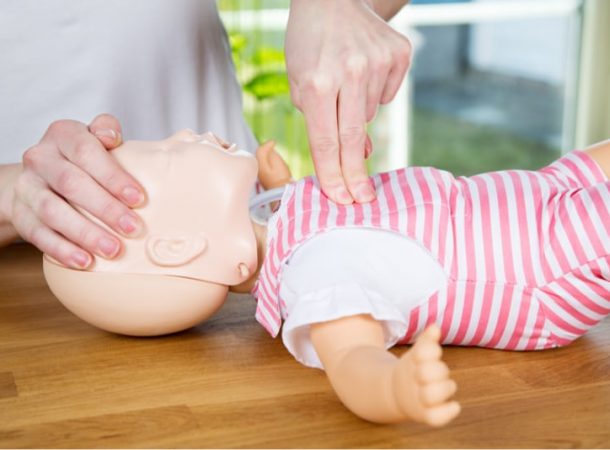 Cleveland's Best Infant CPR Classes
Know CPR. Make a difference. Save a life.
When infants and young children typically require CPR, it is to handle breathing issues or cardiac arrest caused by breathing issues. Here are a few reasons why it's so important to know infant-specific CPR:
7,000+ children suffer cardiac arrest every year.
In 2018, over 21,000 babies passed away from SIDS, accidental suffocation, and other issues.
Other reasons that infants require CPR attention include near-drowning, severe asthma, smoke inhalation, head trauma, electrical shock, and poisoning.
In your CPR training, you will learn —
How to help a baby choking
Respond to breathing and heart emergencies
Help a baby who is in crisis
What is CPR?
Cardiopulmonary Resuscitation revives an individual after a life-threatening event.
CPR uses chest compressions and rescue breathing to help keep oxygen-rich blood flowing to vital organs and can help to restore breathing until first responders arrive.
Note: You only want to perform CPR on infants who are not independently breathing or are unresponsive. 
Why Train With Us?
Our Infant CPR is accredited by the American Heart Association (AHA) and prepare you for Basic Life Support (BLS) and Healthcare Provider CPR and AED in Cleveland.
Get the most recognized CPR Certification in the country.
Walk away from the in-person class with your CPR certification card the same day.
Be more prepared to use your CPR knowledge due to our hands-on, streamlined class time and smaller group sizes.
Have complete confidence in being CPR Certified.
What to Expect in Your CPR Classes
You will have attended the finest CPR and BLS classes and be certified with the AHA to attend to infants, children, and adults, meeting OSHA requirements.
From learning the ABCs of CPR to using an AED machine, you will be confident in performing CPR during an emergency.
All employers and organizations accept CPR Certification Cleveland, including —
Daycare and Other Caretakers
Nursery caregivers and workers
Nurses, RNs, and CNAs
Personal Training Facilities and Gyms
Schools (Private and Public)
Hospitality Industry
Construction Sites
Hospitals
EMT/Paramedic Companies
Home Health Aides
Nursing schools and All Other College Programs
Nonprofits like the Boy and Girl Scouts of America
Firefighting and Other Municipalities
FAQS
When can I take my CPR certification course?
You can take it at a time that's most convenient for you! We offer various opportunities weekly.
When will my CPR certification expire?
To stay CPR certified, you must renew your certification every two years. To continue, simply sign up for one of our following CPR classes!
How long do the CPR classes last?
Class times are approximately 3 hrs.