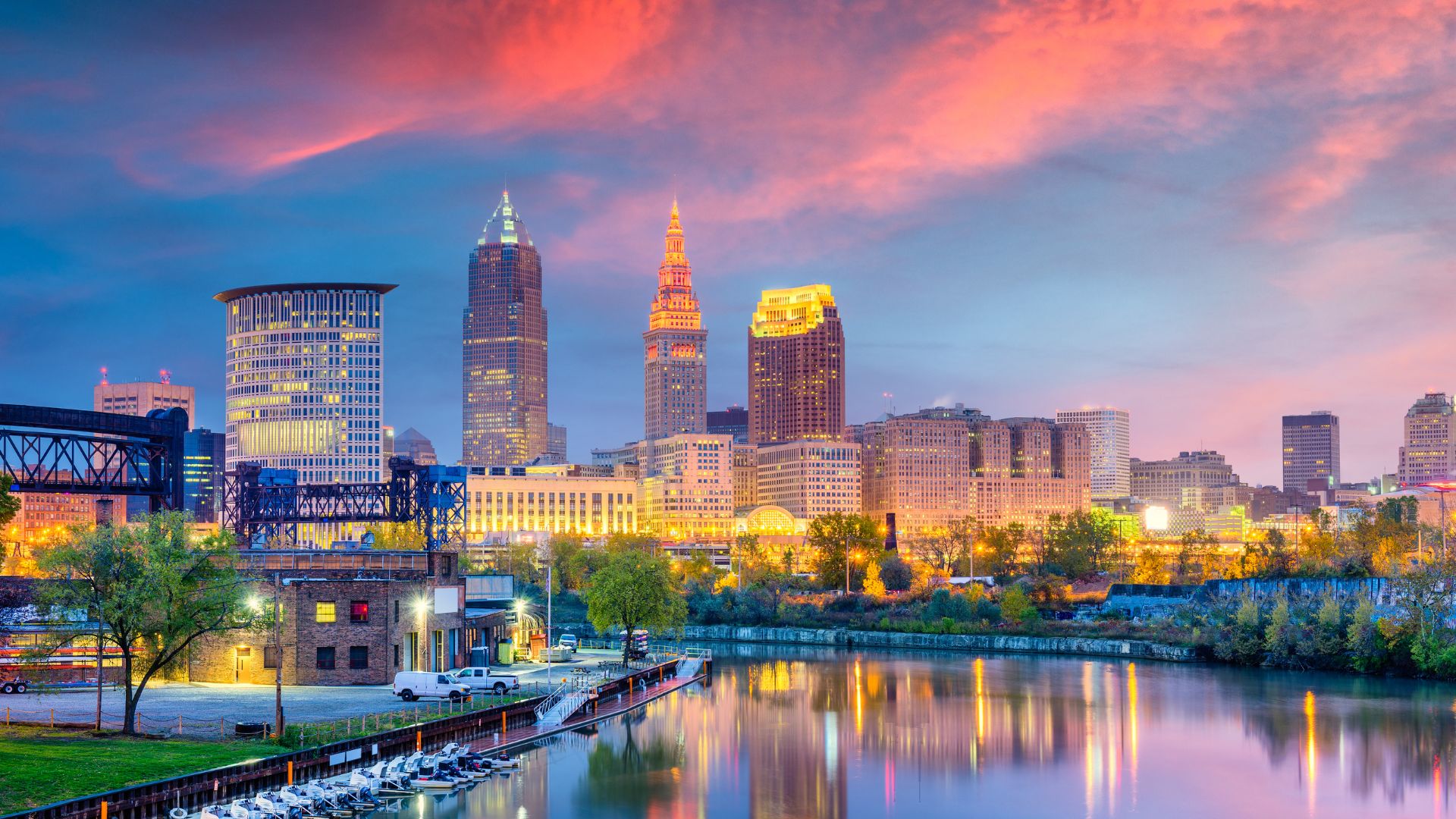 When someone's heart has stopped due to an emergency, such as a heart attack, cardiopulmonary resuscitation (CPR) can help save their life. If the individual is already in a medical facility, getting immediate aid is seldom an issue. However, more than 350,000 cardiac arrest cases take place outside of a hospital, and usually, people depend on bystander CPR.
So, it's incredibly beneficial that more people get informed about CPR and learn the life-saving technique. Fortunately, anyone can enroll in a CPRcourse and earn the certification necessary to carry out acts that could save lives.
CPR training courseswillteach you how to respond in an emergency medical situation, however, classes can vary in price and follow different programs. Keep reading to learn how you can become CPRcertified in Cleveland, what the average costis, and more.
Why Take a CPR Certification Class?
The fact that CPR can save lives is somewhat well-known to the general public, but the true importance of CPR provision isn't always fully understood.
Outside of a hospital, the majority of people who experience cardiac arrest die – about 90% of all cases. Yet, if CPR is performed quickly, the possibility of survival is significantly increased, doubling and sometimes even tripling.
Thus, in a world where more people are properly educated and equipped with CPR training, we're likely to see drastically better outcomes from cardiac arrest cases. No medical background is necessary to learn CPR, and most people can pick it up, regardless of their previous knowledge or experience.
When it comes to an emergency circumstance like cardiac arrest, many feel helpless, however, anyone with a CPR certification can have a significant impact.You never know who you might be helping – it might even be a member of your own family.
What Are the Requirements to Become CPR Certified in Cleveland?
The only real requirements to becoming CPR certified in Cleveland is signing up for an accredited class, following along, and passing a certification test at the end. While this seems like a simple 3-step process, remember that CPR training works like any other class. You should pay attention, take notes, devote yourself to the material, and practice.
You should also keep in mind that CPR certifications only last for around 2 years. You'll eventually need to renew your card, which means going through some training and testing again.
Finally, know that not all classes and certifications are the same. Some teach you basic CPR methods for adults, others provide instructions for infants and young children, while some combine CPR classes with AED or first aid training. Do your research before picking a course, and ensure it's the right one for you.
Cost-Determining Factors
Since we're discussing CPR training in Cleveland, the location isn't highly relevant to the price. However, there are a few other factors that may notably influence the cost of CPR classes.
Class Format
CPR classes can differ from one another, but most likely, the health organization that provides them will let you choose one of three formats:
Online classes have a few benefits. For starters, they're more convenient for many people who don't want to or cannot spend time traveling to a set location. Furthermore, online classes allow for a greater number of participants at one time and generally result in lower costs.
In-person classes, on the other hand, are conducted in a classroom and have a more limited number of spaces for participants. They are more expensive, however, they do offer practical exercises and hands-on experience with manikins and a certified trainer.
Finally, blended or hybrid classes are a combination of the other two types. They're often a favored option since they're convenient, like online classes, and provide in-person exercises.
When choosing a class, consider the cost but also your personal preferences. How do you feel more comfortable learning? Remember that a practical element is a crucial part of any certification, and you will need hands-on experience for the exam.
Type of Class
One distinction in CPR classes is the difference in technique. Mainly, while CPR application always consists of 100 to 120 compressions per minute, the way you administer them will be different for teens and adults, as opposed to for infants and younger children.
Thus, you can choose to take classes that teach adult CPR, pediatric CPR, or ones that instruct you in both. While the classes that cover both techniques are more expensive than choosing one of the individual options, they will cost less than taking both of the other courses separately.
Other things that impact the price is what else a course may include. Usually, classes will instruct you on CPR as well as the use of an automated external defibrillator (AED).
Sometimes, you'll have the option to choose classes that incorporate first aid training, or you may want to take a BLS (Basic Life Support) course. Naturally, more advanced programs that instruct you in additional skills will be more costly.
Accreditation
When you're looking at courses, it's important to note that the price may be influenced by accreditations that impact the credibility of a course. Check if a health organization follows regulations set out by the Occupational Safety and Health Administration (OSHA) and whether the curriculum follows a program approved by the American Heart Association (AHA).
Do your research and read the fine print before you put money down on a CPR class. Chances are that the more budget-friendly classes aren't OSHA-compliant or AHA-verified. This means they won't offer a meaningful and valid certificate, which is a major issue if you need the certification for a job.
What Is the Average Cost of Getting CPR Certified?
You can find classes at various price points, but the most well-known options you'll run into are the AHA and the American Red Cross. Both organizations license many training centers around the US. However, considering all choices, what is the average cost of CPR certification classes in Cleveland?
Online classes are the most affordable and cost an average of $20-$30. The exact price is influenced by the complexity of the material covered and by the provider you've chosen. However, solely online courses are not enough for certification, as participants must undergo on-site skills testing with a licensed instructor.
Students who have completed an online course can schedule a skill check, but taking a blended class can be more affordable if you know you'll need an OSHA-compliant certificate. In-person classes average $60-$80 and will allow you to get a certification card.
As previously mentioned, CPR classes can include AED training, but they may also include first aid or other factors that would increase the price to over $100.
Hidden Fees
Just as you want to ensure the class you're taking is OSHA-compliant and can offer a valid certification, you need to check if the course is the only thing you need to pay for. If you're taking an AHA course, for example, your instructor will need to confirm that you have a copy of the manual before you can receive a certification card.
This means that on top of paying for the course, you will need to purchase materials such as the course manual, which can be an additional $17 or more.
Renewal of Your CPR Certification
One final thing you need to consider is renewing your CPR certification. We already mentioned that the car expires after 2 years, and employers may require you to renew the certification regularly.
The renewal process will depend on the original course you take, so you need to think about it from the very start. You may need to complete a shortened renewal course or re-take the full classes. Research well so you don't get stuck with yet another hidden cost.
In Conclusion
By taking a CPR course, you can become a certified CPR practitioner and learn the fundamentals and technicalities of providing aid till an emergency team arrives.
However,you should ensure that your CPR certificate is issued by a recognized organization before enrolling. You can findnumerous free apps and certificates online, but they may be invalid, making your certificate worthless.
Search for an OSHA-certified CPR course that offers instructor-led, practical training. This means classes will be more costly compared to some alternatives, but you can still find affordable options, and getting proper certification is worth it.